Yuri Kim voted as the next US Ambassador to Albania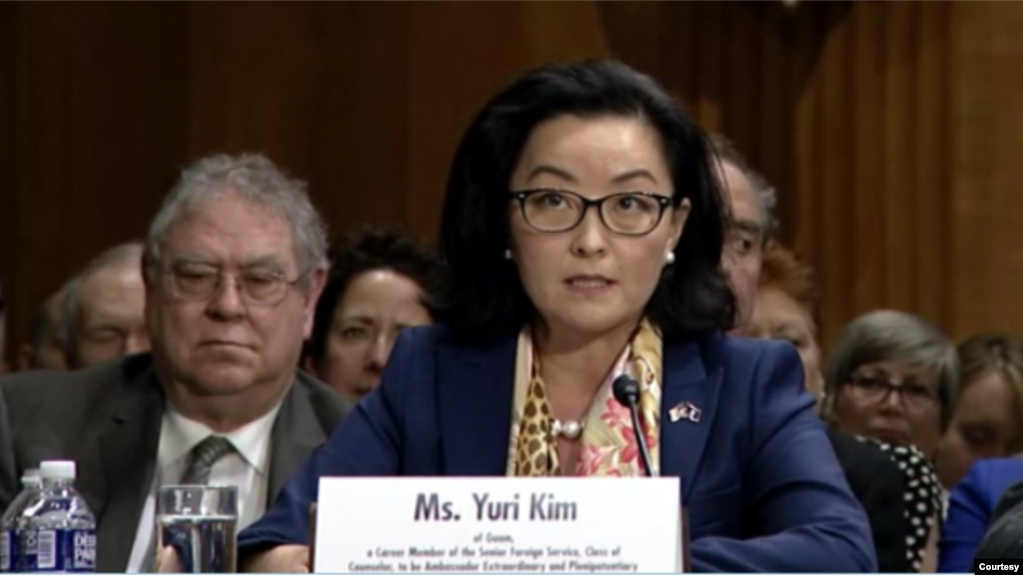 The Commission of Foreign Relations at the US Congress has approved the appointing of Yuri Kim as the US Ambassador to Albania. Her appointment will have to be approved by the Senate before becoming official.
Mrs.Kim was appointed by President Donald Trump by June 2019. In a session in front of the foreign Committee, she said that she would encourage the country leaders to resolve the current political stalemate, in order to strengthen the perspectives for opening the Eu accession negotiations.
Mrs.Kim added that she would also encourage Albania to implement the judiciary reforms, including the vetting of judges and prosecutors, and the creation of special structures for the fight against corruption and organized crime.
Yuri Kim, a career member of the Senior Foreign Service, class of Counselor, has served as the Director of the Office of Southern European Affairs, in the State Department?s Bureau of European and Eurasian Affairs since 2018. Previously, she was the Director of the State Department?s Center for the Study of Diplomacy, Chief of Staff to the Deputy Secretary of State, and Director of the Office of European Security and Political-Military Affairs. Earlier in her career she was Special Assistant to the Assistant Secretary for State for East Asian and Pacific Affairs and a member of the U.S. delegation to the Six-Party Talks to end North Korea?s nuclear program. Her extensive experience dealing with nation security challenges across Europe, Asia, and the Middle East, coupled with her success in leading multiple high-profile offices in the State Department, make her an excellent candidate to serve as Ambassador to the Republic of Albania.
Overseas, Ms. Kim served as the Political Counselor at the U.S. Embassy in Baghdad, Iraq and then at the U.S. Embassy in Ankara, Turkey. Earlier in her career, Ms. Kim served as the Chief of the DPRK Unit in the Office of Korean Affairs in the Department of State and before that in the Political Section of the U.S. Embassy in Seoul, South Korea, where she led the team dealing with the internal politics there. She also had assignments as a Special Assistant, Office of the Secretary of State, and in the U.S. Embassies in Tokyo, Japan and Beijing, China.
Ms. Kim earned a B.A. from the University of Pennsylvanian and an M.Phil. from Cambridge University. She speaks Korean, Chinese (Mandarin), Japanese and Turkish.
Denonco
Keni informacion në interes të publikut? Dërgojeni në Shqip duke klikuar këtu.